MITHILAsmita has been recognised multiple times by Government for its initiatives towards folk art preservation and promotion. MITHILAsmita's sustainability models to preserve the Madhubani Paintings of India and support the traditional women artists of Madhubani has been lauded on multiple platforms.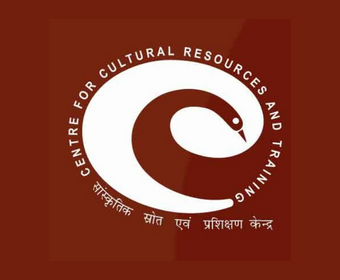 CCRT
Based on the grand success of TAES 2018 MITHILAsmita Founder & CEO Ihitashri Shandilya was invited to lead the Indradhanush Program 2019- Annual Traditional Cultural Festival for Children, by CCRT Ministry of Culture. Due to the strategies based on MITHILAsmita's model, the event grew multiple times.
Bihar Government
In the year of 2015, Founder MITHILAsmita was conferred 'Impact Entrepreneur Award' by the honbl Chief Minister of Bihar, India. MITHILAsmita Founder, Ihitashri Shandilya was also awarded as a Leading Woman Entrepreneur of Bihar at 34th India International Trade Fair.
National Museum, New Delhi
MITHILAsmita designed first ever Madhubani merchandise collection 2021 for National Museum, New Delhi. All the merchandise were in Khadi and hand painted in traditional Madhubani Paintings inspired by the National Museum collection of objects and antiquities.
Ministry of Textile
TAES Traditional Art Entrepreneurship Summit 2018 was funded and supported by Ministry of Textiles, Government of India and hosted at the prestigious National Crafts Museum under the Ministry and was attended by dignitaries from the Ministry.
Ministry of MSME
TAES 2018 received a backing from Ministry of MSME (Micro, Small and Medium Enterprises) too due to its inherent model of promoting social entrepreneurship for artisan sector. The event was attended by dignitaries from the Ministry.
Craft Museum, New Delhi
Craft Museum, New Delhi was the venue partner of MITHILAsmita for TAES 2018. An eleven days festival was organised under TAES, which included multiple interventions for artisan sustainability.
Sanskriti Mantralaya
Sanskriti Mantralaya (Ministry of Culture, Government of India) backed Indradhanush Program by CCRT which was led by MITHILAsmita Founder under the able guidance of honbl Chairperson and Director CCRT.
Niti Aayog
MITHILAsmita Founder led a covid mask making session at NITI Aayog for women SHGs across India during Covid first wave.
Income Tax
Income Tax Department commissioned an art project with MITHILAsmita in 2018/2019 to support 15 Gond Artists of India through the procurement of Gond Art for the Department Headquarters in New Delhi.
British Council
Social Enterprise Head, British Council was one of the esteemed panelists at TAES 2017 in New Delhi.
Chevening Clore fellowship
MITHILAsmita Founder & CEO Ihitashri Shandilya was awarded Chevening Clore International Fellowship in the year 2019/2020 to become the only candidate to represent India for the prestigious fellowship.
Australia India Youth Dialogue
MITHILAsmita Founder & CEO was the part of Indian Delegation during Australia India Youth Dialogue 2018.
Victorian Government
MITHILAsmita Founder & CEO Ihitashri Shandilya was a part of the winning delegates team that won the group challenge (judged by Victorian Government representative and other AIYD partners) presenting the idea to bring sustainability for the women artists of Madhubani Paintings, INDIA and indigenous artists of Dot Paintings, Australia using technology during AIYD2018
US Embassy
US Embassy in India supported MITHILAsmita at TAES 2018 and invited TAES participating entrepreneurs at American Center for Master class. The TAES2018 Inauguration was also attended by an esteemed representative of US Embassy in India.
French Embassy
TAES 2018 by MITHILAsmita at Crafts Museum, New Delhi was attended by a dignitary from the French Embassy in India.